As if the previous weeks weren't strange enough; I thought this week is the strangest out of all of them so far.
Tuesday 1st of October 2013
On Tueday I began to develop more design work and since I enjoyed working with Photoshop I created some poster compositions using some of my mono-prints from last week.
I also had a talk with one of the tutors discussing my plans for the project. At this point I had decided that my target audience would be for university students and the main point I would try and get across to them would be to conserve energy around the home. Essentially, one of the ideas that came from the tutor would be to design a fresher's pack for students and as I was there having difficulty creating ideas of my own, I went along with that idea.
Although compositionally the posters work quite well, I need to be more hard-hitting with the content I place witin my work in order for the audience to engage. An example of this would be to include some facts in order to gain interest and consider other inventive ways of targeting students, making something notable and worthwhile their attention. The main aim of this design project is to design for good- not just to look good; design something that makes a positive difference. I had also gathered some more research during this point and I had looked into something that is called as the 'Fun Theory' where it changes people's behaviour for better.
This is one of the examples, which I think is a clever way of making people change their behaviour for fun.
I also tried making another drawing of ideas on an A2 sheet seeing as the previous one I made last week lacked a sense of continuity.
Wednesday 2nd of October 2013
I had a lecture on Wednesday, continuing on from the presenation (as showcased from this
post
). Before this post gets too long I just want to sumnmarise the main points.
Pop Art reflected on the western society that was increasingly concerned with a consumer mentality. This was also a time of mass media, music- Elvis, comics, etc.

There was often a sense of repition within the works of artists, particularly with Andy Warhol.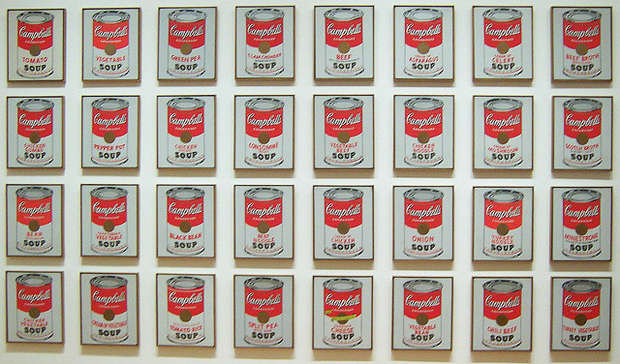 32 Campbell's Soup Cans, Andy Warhol (1962)
The sense of repetition was replicating and adapting the mechanical process; the machines distributing masses of products for stores.
Retroactive I and Bufalo II, Robert Rauschenberg (1964)
The repition within JFK's pointing finger suggests the impact of the prints/ newstories on magazines. They were images that shaped that society.
60's Art was all about experimentation and pushing the boundaries.
As well as creating work suited in a gallery environment, there was also Land Art.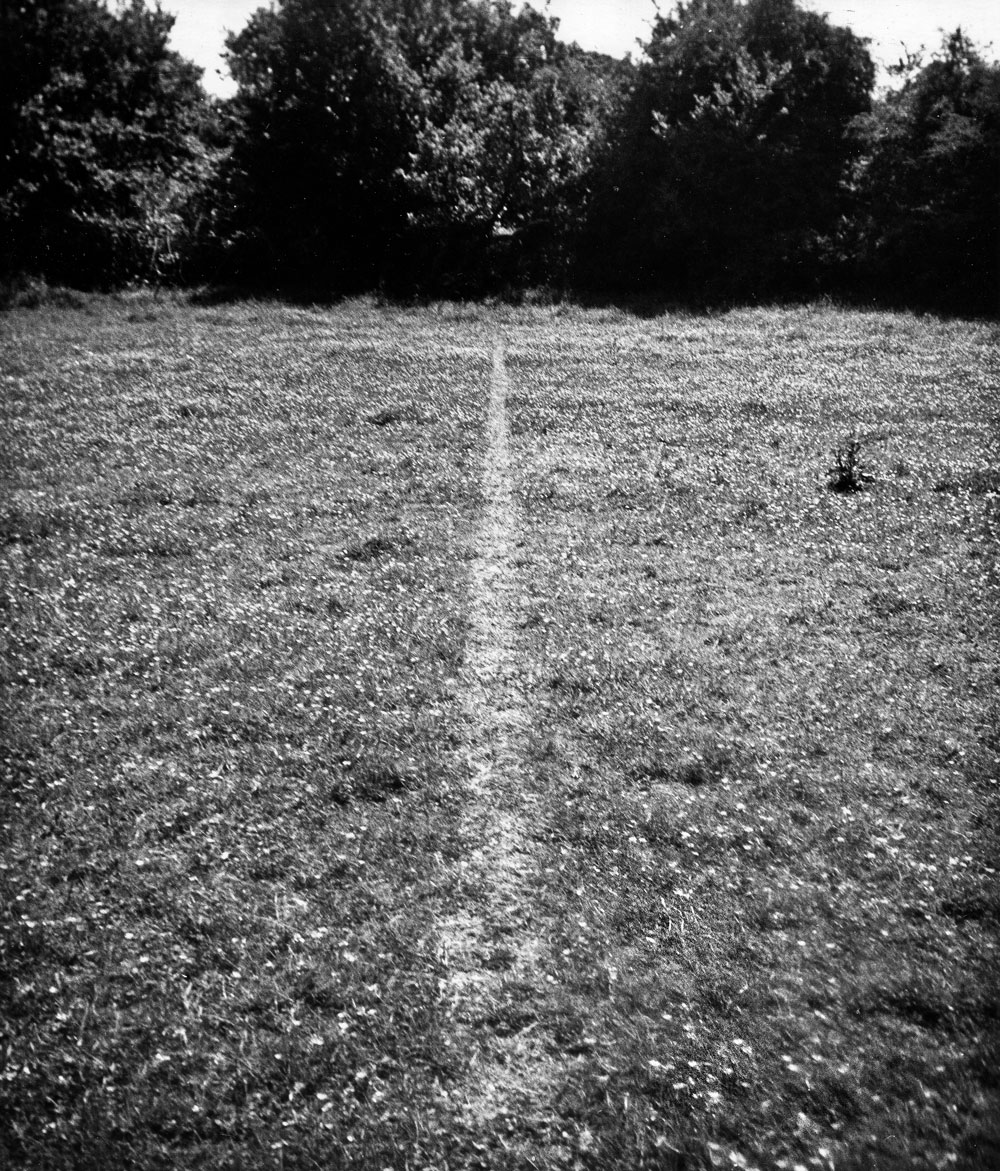 A Line Made By Walking, Richard Long (1967)
Other different types of Art/ movements that came afterwards...
Conceptual Art

Performance Art

Computer Art

Feminism

1970's

Postmodernism

Public Art

The YBA's (Young British Artists)

Digital Art
Since mostly everything within the world of Art had been done and explored to extreme lengths, it's possible that there is no 'newness' or sense of originality; Art can be borrowed.
The question of "What is Art?" is still in question.
Thursday 3rd of October 2013
During Thursday we began to develop our ideas further and began thinking of ways to present what we've desined during these two weeks for the critique on Friday. Other than creating some posters, I designed some stickers and also a door hanger so when placed around a room students will be reminded to turn their appliances off in order to conserve energy. At this point I knew this was a pretty straightforward and simple approach to solving the issue and I often lacked innovative ideas. The next step would be to just present what I have already designed during this two week process and learn from it.
Friday 4th of October 2013
Friday was critique but we started off by writing an evaluation of the two week design process, answering a series of questions and also reflecting on the strengths and weaknesses. After that I mounted some examples of some of the work I produced during the process ready for presentation.
This is what I presented to the class:
From the critique some strengths from my work was that graphically, my work appeared visually appealing and the presentation itself might be considered for my portfolio work. On the other hand, the awareness campaign wouldn't nesscarily work in some cases because not every student would notice these types of reminders; depending on the individual it varies whether they are observant about thier surroundings to notice the visual imagery. The idea with the most potential was the door hanger reminder to switch appliances off when leaving the room, and to improve on this even further I could have come up with a fun interesting concept to change people's behaviour.
I knew from the beginning that most of my ideas seemed like a safe option and at times I often felt frustrated beacause my ideas lacked that sense of innovation or I just didn't develop them further. And also the fact that I took a tutor's idea in mind didn't nessesarily make it my own, it just seemed like a good idea at the time which I tagged along with for the duration of my project. Next time I definitely need to be more active with my own ideas.
Honestly, I did not enjoy the two week design process, perhaps this was due to the lack of motivation or just purely because the design process overall didn't appeal to me. One of the benefits of the foundation course is experiencing the different areas within the disciplines of Art, Design and Media and see where I fit within that; it might be the case that Design might not be the right choice for me and, as I have noticed myself, I am not particularly good at generating exciting ideas that may solve everyday problems. Although I did like having a brief to follow and to look at for reference, I enjoyed more of the freedom that came from the Art project. On the plus side, I did enjoy working with Photoshop and typography within these two weeks and because my main interest is still within the area of Illustration, I quite like the aspect of combining hand-drawn elements together with design (such as typography) as the two link closely together.
Next week the two week project in Media starts and what I feel I need to do next time is:
Work harder (also at a faster pace)

Jot down or draw ideas down straight away as this shows how they progress from beginning to end.
I feel that next week I will be in placed a new unfamiliar environment as I do not have much experience with Media (just hints of photography) but I will try and investigate whether there might be some areas that I enjoy within this section.
Apologies for this massive essay but probably at a later stage when I do have the time, I will try and get back to the world of drawing and doodling again.